Curtis Mayfield, Sounds Of The New West Vol 6, Bob Dylan: inside the new Uncut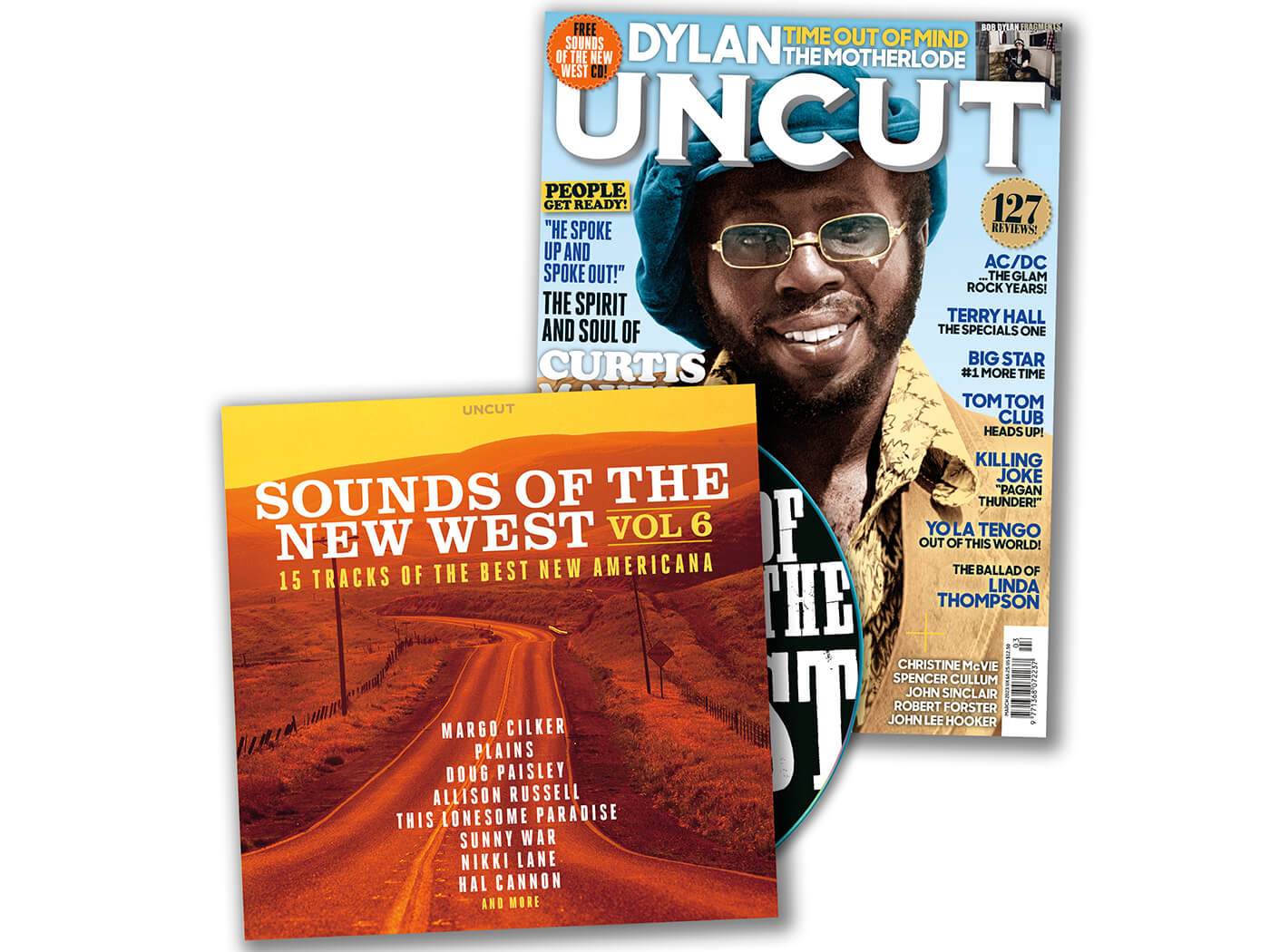 In August, 2016, I spent the afternoon with Terry Hall in London's St Pancras Hotel for an Uncut cover story about The Specials' miraculous comeback. Hall – sharp, dryly humorous – considered how, as the youngest member of the band, he had handled their rise to fame during the late '70s.
"It was weird and happened in a very short space of time," he told me. "Our first retainer was £70 a week or something. It was four times what I had been earning. I just bought sweets, drugs, whatever. It was very hard. It wasn't for one second in my head to be a success and sell records. It was about being in a band. Then suddenly people start to listen to what you're saying when nobody's listened to you – at school, family – before. That's fantastic, but there is a big cost, mentally. It is weird when you're treated like shit and then people adore you."
The death of Hall – just two days before this issue of Uncut went to press – robbed us of one of the great frontmen of the past 40 years – a magnetic, impassive figure who proved to be remarkably resilient outside The Specials, with Fun Boy Three, The Colourfield and in numerous collaborations. But it's impossible to underscore the influence and legacy of Hall and The Specials – and how that magnificent reunion reasserted their importance in the 21st century. You'll find a more fulsome tribute from John Lewis in this month's issue.
Our cover story finds us celebrating another major artist who helped combat discrimination, injustice and inequality in his music: Curtis Mayfield. "He was a history maker, one of the pioneers," says The Temptations' Ron Tyson, who wrote with Mayfield in the '70s. "When you think about what's going on in the world today, Curtis was writing about these things years ago! He wrote songs with meaning that still mean something today. When you write great songs they live on and on."
Another artist who continues to write great songs, of course, is Bob Dylan. Damien Love has undertaken a typically forensic deep dive into Dylan's latest archival treasures – aka Fragments – Time Out Of Mind Sessions: Bootleg Series Vol. 17. There's also Tom Tom Club, Yo La Tengo, Linda Thompson, Killing Joke and much more.
We're committed to new music – some of which, we hope, will also enjoy the lengthy afterlife of Mayfield and The Specials. Within these pages, you can read about Spencer Cullum, Sunny War, Mary Elizabeth Remington and many more fresh-faced and exciting discoveries. You can also hear some of these upstarts on this month's free CD – the sixth volume of our Sounds Of The New West series. After such a lot of work – most notably by Tom and Marc – I'm thrilled and relieved it's worked out so well.
As ever, let us know what you think.
The post Curtis Mayfield, Sounds Of The New West Vol 6, Bob Dylan: inside the new Uncut appeared first on UNCUT.